Mary Kasch Hand Therapy Certification Scholarship: Doing it Well
Publish Date: January 8, 2017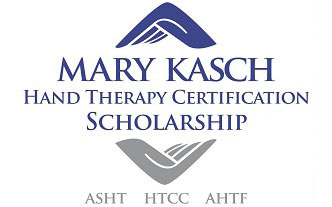 Submitted by Brocha Z. Stern, MOT, OTR/L
"My meaning simply is, that whatever I have tried to do in life, I have tried with all my heart to do well; that whatever I have devoted myself to, I have devoted myself to completely; that in great aims and in small, I have always been thoroughly in earnest." (Charles Dickens, David Copperfield)
I decided to sit for the CHT examination as a new graduate student in a freezing room with the smell of formaldehyde in my nostrils. Well, not precisely. At that moment, I knew nothing about the certification process. To be honest, I knew nothing about what a hand therapist actually did. But at that moment, the wondrous intricacy of the hand's structures displayed in front of me, I knew I wanted to do something with this. And, at that moment, I knew—whatever that something was—I wanted "with all my heart to do [it] well."
Fast forward a few months, my passionate yet vague desire to do "something" was concretized as the start of my journey into upper extremity rehabilitation. And, as per my initial resolution in the cadaver lab to do it well, my first step in this journey became synonymous with my first step towards the certification exam.
During the past five years of clinical practice, the goal of certification has remained a personal benchmark, a prerequisite to confirm to myself that I am completely devoted to this endeavor. Additionally, as a doctoral student whose primary research interests lie in the specialty area of hand therapy, I believe that obtaining the CHT credential—a widely recognized symbol of excellence—is an important means of substantiating my future scholarship to an interdisciplinary audience. My goal, therefore, specifically became to achieve my certification prior to entering the dissertation phase of my studies.
I applied for the Mary Kasch Hand Therapy Certification scholarship this past winter because of the educational opportunities the generous funding would enable me to pursue. I am truly honored to have been selected by the Hand Therapy Tri-Alliance as the 2016 scholarship recipient and feel extraordinarily privileged to be connected to Mary Kasch's visionary legacy in some small way.
As I prepare for the examination, it is the perseverance and success of exceptional individuals like Mary Kasch and those who follow in her footsteps that infuse me with the strength to challenge myself. Looking forward, it is their courage that inspires me to push the boundaries of excellence for myself and this specialty area of practice. For me, pursuing my certification is an integral part of ensuring that I can one day look back on my professional endeavors and affirm: "I have always been thoroughly in earnest." I am exceedingly grateful for the Mary Kasch Hand Therapy Certification Scholarship for facilitating this process. Although achieving my certification will be a culmination in some sense, it will also be just the beginning—and that is what makes the prospect truly exciting.