2016 Virtual 5K
Publish Date: June 23, 2016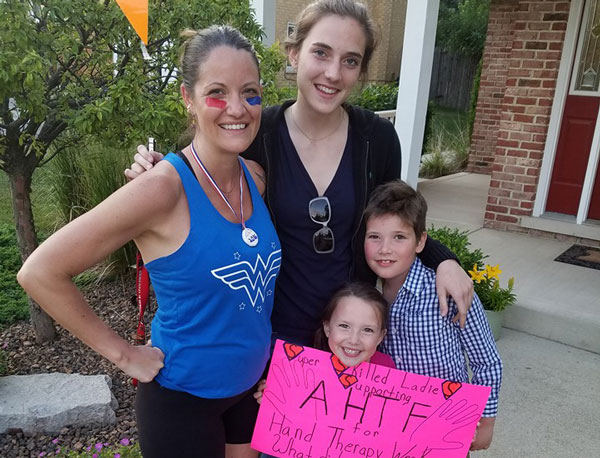 As a community of therapists scattered throughout the country, it is always a challenge for us to "get together" for an event and support our profession, but the "Virtual 5K Run/Walk" showed us how social media and virtual communication can allow us to show our professional pride! Over 100 participants and donors took the summer stroll which raised over $7000 for the hand therapy research grants of AHTF.
The idea was born of a discussion trying to plan a fun event at the ASHT Annual Meeting however realizing that time and logistics could not permit. The AHTF Board also wanted to use the approaching Hand Therapy Week as a time to raise awareness about the foundation. That is when the idea of the "virtual run/walk" was born.
For those who participated we thank you for every step you took and for the incredible pictures you shared on the AHTF Facebook Page (especially loved the signs and costumes)! For those who took the time and explained your passion for your profession to friends and family to have them sponsor your efforts, we can't thank you enough. The donations you raised solely because your friends and family know how passionate you are about your profession demonstrates the power of raising awareness of the need for hand therapy research.
If you didn't participate this year, we are looking forward to doing this again in 2017 and creating a bigger and better event! Stay tuned!