AHTF Receives Generous Gift from Baltimore-based Charity
Publish Date: January 6, 2020
On December 3, 2019 (Giving Tuesday), American Hand Therapy Foundation (AHTF) Vice Chair Jim King attended the annual Charitable Giving Scholarships and Awards Evening of the Associated Italian American Charities (AIAC), in Baltimore, Maryland. AIAC is an active charity in Maryland and has a 65-year legacy of providing charitable donations and scholarships – having supported over 500 charities and raised more than $3 million. During the event, Jim received – on behalf of AHTF – a generous $1500 donation to the Foundation from AIAC.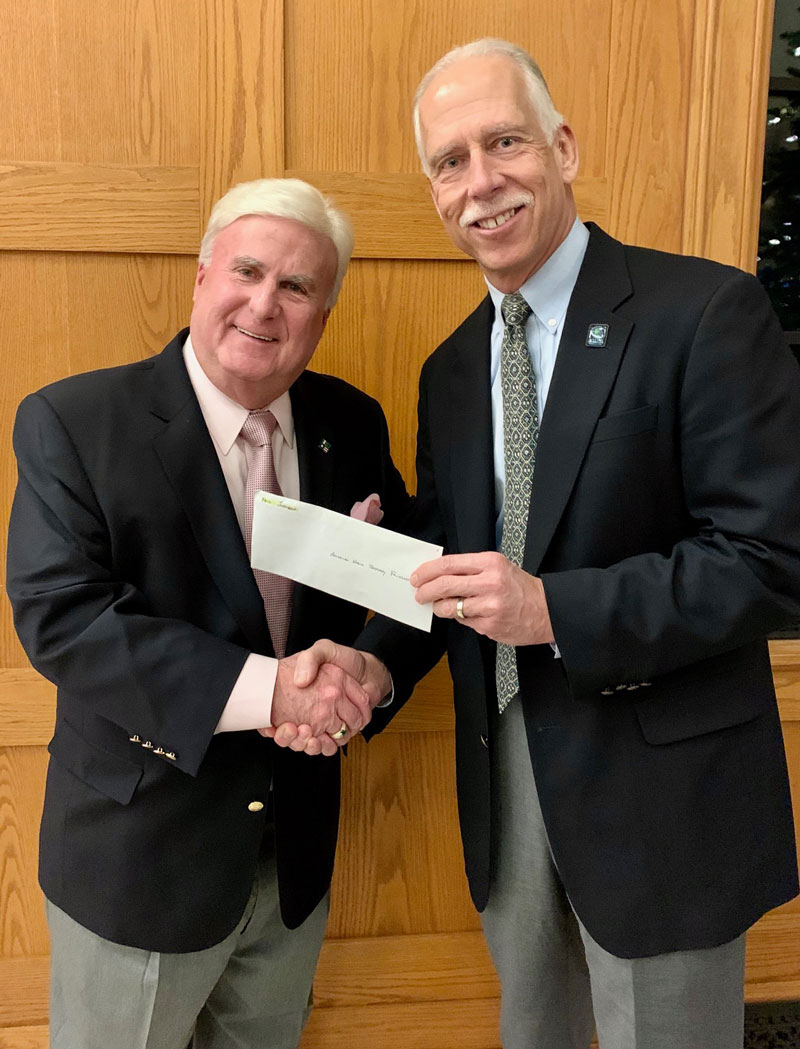 The donation to AHTF was facilitated and awarded by Eric and Faye Johnson from Chesapeake Medical Products, Inc. (CMP). Eric is the Founder and CEO of CMP. Chesapeake Medical Products is a leading manufacturer and provider of thermoplastic materials used for orthotic fabrication by occupational and physical therapists around the world. Eric and Faye are long-term friends of AHTF and the American Society of Hand Therapists. The money for the donation to AHTF came from AIAC fundraising events throughout the year.
We are most grateful to Eric and Faye, and Associated Italian American Charities for their generosity.
For more information regarding these wonderful AHTF supporters:
Associated Italian American Charities: www.mdaiac.com
Chesapeake Medical Products, Inc.: www.chesapeakemedical.com