AHTF 2021 Happy Hour with a Scholar
Publish Date: March 29, 2021
6:30 PM – 7:30 PM CDT, Friday, October 8, 2021
Online Event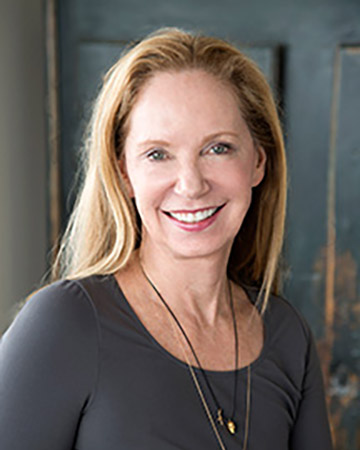 There's No Crying in Innovation!
This lecture describes my translational research in the context of dissemination and implementation science. It reviews how major paradigms in nerve surgery have shifted from nerve repairs to grafting to transfers. It also reviews how diffusion of information occurs and how education and outreach can encourage the dissemination and implementation of surgical innovation in nerve surgery. Specifically, in the lecture, we cover the supercharge nerve transfer from basic science research to being performed in practice by early adaptors.
Registration for 1 ticket is a donation to the AHTF for $35
Registration as a "Partner of AHTF" for 1 ticket is a donation to AHTF of $150
Additional donations are welcome using the "Donation" ticket button!
NOTE: This event takes place as part of the ASHT Conference. This event s a ONE TIME LIVESTREAM OPPORTUNITY ONLY ON FRIDAY OCTOBER 8, 7:30 PM (EST).
If you are planning on registering for the ASHT Conference Virtual or In Person, please go to ASHT.org and you can register for this event through the annual meeting registration. If you are not attending ASHT but wish to attend this lecture online or donate to support the Foundation, register below! 1 contact hour will be provided.
Sponsorship Opportunities Available!
$5000+ – Principal Investigator
Recognition at Scholar Event
Name & Logo on AHTF Website under Scholar Event
Name & Logo recognition thru AHTF Social Media
Recognition in the AHTF Annual Report
$2500 – $4999 Scholar Circle
Recognition at the Scholar Event
Name & Logo on AHTF Website under
Scholar Event (slightly smaller in size than the Principle Investigator)
Name & Logo recognition thru AHTF Social Media
Recognition in the AHTF Annual Report
$1500 -$2499 – Academic Circle
Recognition at the Scholar Event
Name & Logo on AHTF Website under
Scholar Event slightly smaller in size than the Scholar Circle)
Name & Logo recognition thru AHTF Social Media
Recognition in the AHTF Annual Report
$1,000 – $1499 -Research Circle
Recognition at the Scholar Event
Name on AHTF Website under Scholar Event (slightly smaller in size than the Academic Circle)
Name & Logo recognition thru AHTF Social Media
Recognition in the AHTF Annual Report
$500 – $999 -Mentor Circle
Recognition at the Scholar Event
Name on AHTF Website under Scholar Event (slightly smaller in size than the Research Circle)
Name & Logo recognition thru AHTF Social Media
Recognition in the AHTF Annual Report
$250 – $499 – Explorer Circle
Recognition at the Scholar Event
Name on AHTF Website under Scholar Event (slightly smaller in size than the Mentor Circle)
Name & Logo recognition thru AHTF Social Media
Recognition in the AHTF Annual Report
$150 – $249 – Partner of AHTF
Recognition at the Scholar Event
Name on AHTF Website under Scholar Event (slightly smaller in size than the Explorer Circle)
Name & Logo recognition thru AHTF Social Media
Recognition in the AHTF Annual Report
2019 Lee Osterman, MA, FAOA
2018 Joy MacDermid, BSc, BScPT, MSc, PhD
2017 Roy Meals, MD
2016 Sue Blackmore, MS, OTR/L, CHT, COMT, UL
2015 Peter Amadio, MD & Nancy Cannon, OTR, CHT