AHTF 2020 "Happy Hour with a Scholar"
Publish Date: July 20, 2020
6 PM – 7:30 PM CDT, Thursday, October 22, 2020
Online Event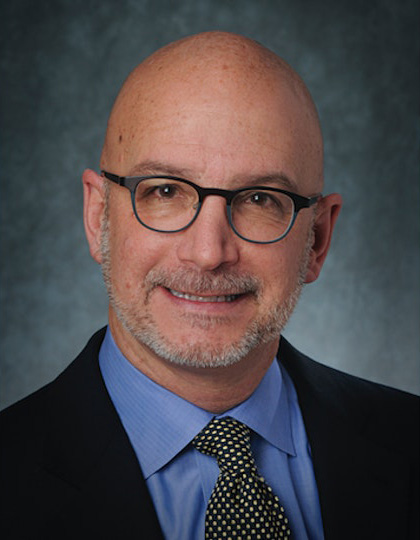 When You Have Nothing, a Little is a Lot: Nerve Transfers in Distressed Patient Populations
Acute flaccid myelitis is the modern era poliomyelitis. The disease preys on healthy children. The virus affects the anterior horn cells and cranial nerves with devastating consequences. Timely evaluation affords the opportunity to perform nerve transfers to regain function and lessen impairment. Innovative nerve transfers are required including reanimation of the diaphragm. The epidemiology, diagnosis, evaluation, and surgical management will be discussed in detail.
Spinal cord injury effects children, adolescents, and adults. Cervical spinal cord injury results in quadriplegia with upper and lower limb deficits. Persons will spinal cord injury can benefit from nerve transfers to improve upper limb function and increase independence. Timely evaluation and referral is required to a center of experienced in spinal cord injury and nerve surgery. The evaluation of a person with cervical spine injury will be discussed along with the indications and techniques of nerve transfer surgery.
1 hour continuing education credit
Sponsorship Opportunities Available!
$5000+ – Principal Investigator
Recognition at Scholar Event
Name & Logo on AHTF Website under Scholar Event
Name & Logo recognition thru AHTF Social Media
Recognition in the AHTF Annual Report
$2500 – $4999 Scholar Circle
Recognition at the Scholar Event
Name & Logo on AHTF Website under
Scholar Event (slightly smaller in size than the Principle Investigator)
Name & Logo recognition thru AHTF Social Media
Recognition in the AHTF Annual Report
$1500 -$2499 – Academic Circle
Recognition at the Scholar Event
Name & Logo on AHTF Website under
Scholar Event slightly smaller in size than the Scholar Circle)
Name & Logo recognition thru AHTF Social Media
Recognition in the AHTF Annual Report
$1,000 – $1499 -Research Circle
Recognition at the Scholar Event
Name on AHTF Website under Scholar Event (slightly smaller in size than the Academic Circle)
Name & Logo recognition thru AHTF Social Media
Recognition in the AHTF Annual Report
$500 – $999 -Mentor Circle
Recognition at the Scholar Event
Name on AHTF Website under Scholar Event (slightly smaller in size than the Research Circle)
Name & Logo recognition thru AHTF Social Media
Recognition in the AHTF Annual Report
$250 – $499 – Explorer Circle
Recognition at the Scholar Event
Name on AHTF Website under Scholar Event (slightly smaller in size than the Mentor Circle)
Name & Logo recognition thru AHTF Social Media
Recognition in the AHTF Annual Report
$150 – $249 – Partner of AHTF
Recognition at the Scholar Event
Name on AHTF Website under Scholar Event (slightly smaller in size than the Explorer Circle)
Name & Logo recognition thru AHTF Social Media
Recognition in the AHTF Annual Report
2019 Lee Osterman, MA, FAOA
2018 Joy MacDermid, BSc, BScPT, MSc, PhD
2017 Roy Meals, MD
2016 Sue Blackmore, MS, OTR/L, CHT, COMT, UL
2015 Peter Amadio, MD & Nancy Cannon, OTR, CHT