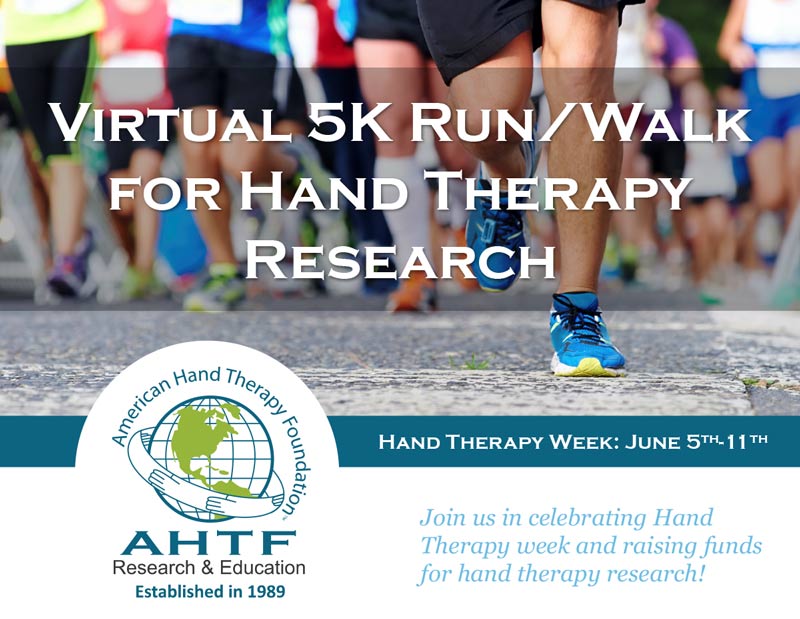 Registration for our Second Annual Virtual 5K Run/Walk is now open! Complete a 5K run or walk by the end of Hand Therapy Week (June 11th) to promote AHTF and hand therapy research. Participate in a walk or run at your own pace and location of your choosing. Invite your colleagues, friends and family to join in this fun and meaningful event. Minimum entry fee is $35 per participant, but we also invite you to have others "sponsor" your participation.
Sign Up
About The American Hand Therapy Foundation
The American Hand Therapy Foundation (AHTF) is a not-for-profit 501(c)(3) organization that promotes education and funds research to provide evidence for the treatment and prevention of diseases and injuries of the upper extremity and hand.
AHTF is a truly unique organization dedicated exclusively to advancing the practice of hand therapy by funding research and education. Our mission is to fund clinical and scientific research and education in order to advance the practice of hand therapy and quality of patient care throughout the world.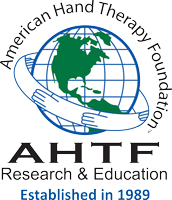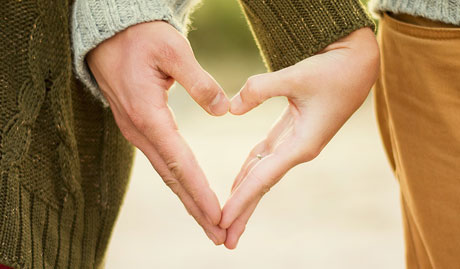 Our Vision
Our vision is for all evaluation and treatment methods in hand therapy to have well-documented, evidence based outcomes in the literature.
For over 25 years, AHTF has supported upper extremity rehabilitation research, enriching understanding of hand health recovery and improving patient functional outcomes. Funding of clinical research is integral in working with payers and governmental agencies to justify the cost of our services.
Your Support Makes a Difference!
Our organization can only succeed in our mission through contributions from a wide range of sources. We encourage all of our hand therapist colleagues to participate in our organization and welcome assistance from members of related fields as well as anyone who has an interest in furthering our research.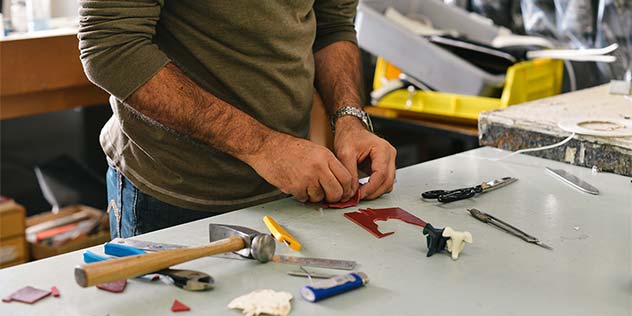 AHTF Recent Blog Posts and Updates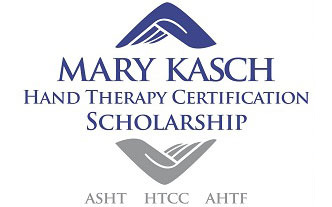 Submitted by Brocha Z. Stern, MOT, OTR/L "My meaning simply is, that whatever I have tried to do in life, I have tried with all my heart to do well; that whatever I have devoted myself to, I have devoted myself to completely; that in great aims and in small, I have... read more
Board Member Portal
AHTF Board Members login for here access to the Board calendar, meeting minutes and other resources.
Board Login


AHTF is proud to announce an exciting opportunity to support our mission! The North Coast Friends & Colleagues™ Affiliate Program is an e-commerce solution that earns commissions on every sale, which will benefit AHTF. Learn More